So I have noticed that the popularity of Evilswarms have greatly increased on Dueling Network, maybe this is because of the release of the Elemental Dragons in Lord of the Tachyon Galaxy (also known as Herp Derp Spaam Rank 7 Deck) since Ophion stop this deck like no other, some may say "hey look Blaster effect!" but still there are cards like Safe Zone that laugh at your attempts to get rid of that pesky Dragon, most of us already know the power of those Dragons, so you're either running something at the same level or look at your cards being destroyed/stealed by Dragossack/Big Eye effects.
Another reason is the release of Spellbook Judgment Day in the same set, this card let Spellbooks get easy +1's in a single turn (usually >+5), this deck engine is the use of the spells that can search for others that search for others,etc.etc. Again Evilswarms got the key to beat this deck in the form of Eradicator Epidermic Virus, they can summon dark monsters of at least 2500 rather easy and once they hit Eradicator is game over for Prophecy.

Now why I'm talking about this? My favorite decks are the ones that involve dragons/synchros, as you know most of the these decks need to summon high level monsters to get the deck rolling, now I see everybody using Evilswarms, where is the fun?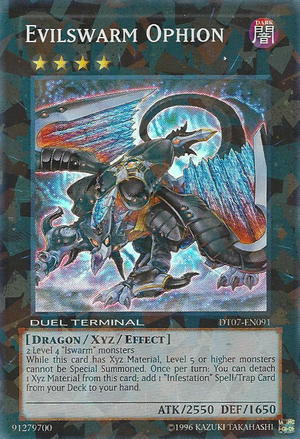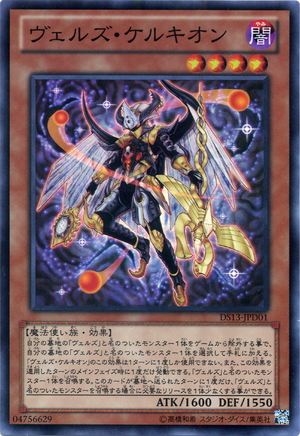 This thread is to show you the way to beat Evilswarms, so you can keep having fun playing with your Synchro decks, Hero, Prophecy, GB, Hieratic, Fire Kings, Agents, well every other deck that relies on it's high level monsters to seal the game.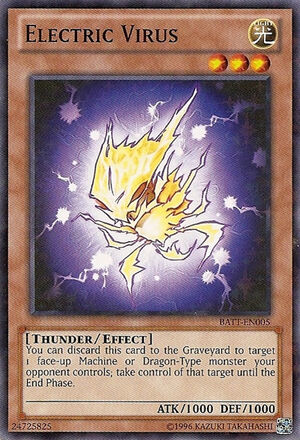 Electric Virus, remember this card being used back again vs Rescue Rabbit and it's Laggia/Dolkka? yes it works vs Ophion too, you can steal Ophion then tribute to summon your high level dragon, that way you can kill two birds with one stone, or even better steal one and make it battle vs a 2nd Ophion. The only downside is that it have weaknesses like D. Fissure/Macro Cosmos, also needing a monster that can be summoned tributing Ophion, so this card only runs effective vs Ophion on decks like Hieratics which have a lot of lvl 5/6.
Edit: this card can also be effective in other decks if you run 1 copy of Infestation Terminus along with Electric Virus, using Ophion effect detaching its last material to search for Terminus from your deck.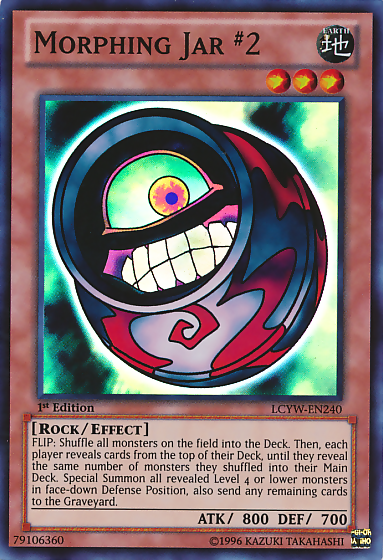 This is a very old card but as many other old cards it have a devastating effect, it works exceptionally well vs Evilswarms, so your opponent have 2 Evilswarm Ophion on the field+any other friend, just set Morphing and see him do his thing when flipped face-up on the damage step, since it doesn't destroy is immune to Forbidden Dress (unlike Ryko), it's immune to Safe Zone since it don't targets neither destroy, also it get rids of every single other monster not only 1 like other cards would do, your opponent will not get to summon a monster from any Xyz since they are not sent to the Main Deck but Extra Deck instead and if it was the only monster on your field you will not have to mill any cards (unless you gain advantage from milling High level monsters, which is another reason to use this), I find this card to be one of the BEST counters to Evilswarms nowadays.

This card can solo an entire army, your opponent have multiple Ophions/Safe Zones/Forbidden Dress/etc.? this card really doesn't care, it will take down any target you show to him, this card is one of your best bets to take down the Evilswarm Archetype so don't forget to hire him if you ever face them again (and you will...), be aware of CED/D.Prison.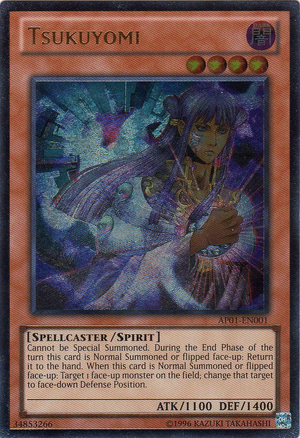 Thanks to the new banlist we can use this card more efficiently because of it being semi-limited, good effect is a BoM with legs, but what makes this card so useful this format? it can put cards like Ophion/Jowgen face-down with the advantage of being a monster card (doesn't care of cards like Pandemic/Wisdom), and being a spirit means it's recyclable so if your opponent makes it to summon another Ophion you can sumon this card on the next turn.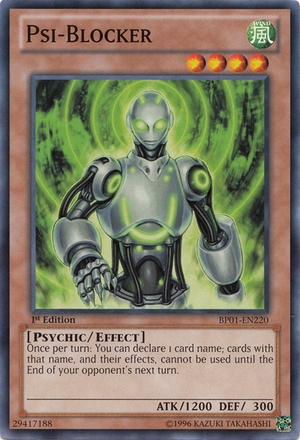 A newly released card, many people think it works exactly as Prohibition but Konami specified otherwise in their blog:
http://www.konami.co...rticles/?p=2395
It being able to affect cards already on the field makes it a very unique type of card, it can work against any matchup, call Ophion if you are playing vs Evilswarms, call Veiler if you want to go for an OTK, and just like Shockmaster its effects remain active even if its sent to the graveyard!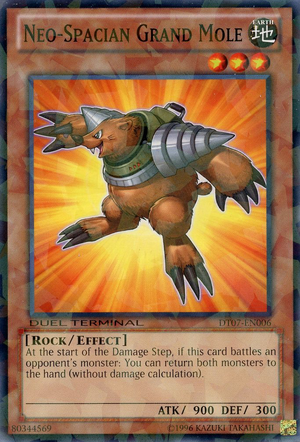 Sharing some similarities with Metaion as both send the opponent's monster to the hand/extra deck but also being recyclable because of its effect make Grand Mole a very useful card when playing against Evilswarms, don't forget that just like Metaion it doesn't target so it's unaffected by Safe Zone/Dress.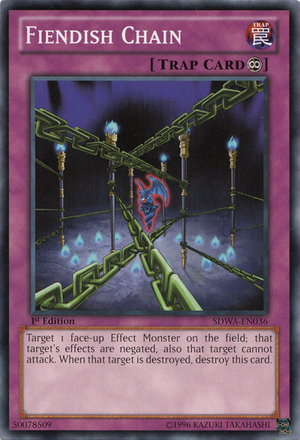 This card can stop Ophion effects but it also stop it from attacking! Huh you say Forbidden Lance/Infestation Pandemic? well yeah it might work for one turn but the next one Fiendish Chain will affect Ophion again, this card also works amazing vs Evilswarm Bahamut, see them waste a card from their hand just to see that their Xyz cannot even attack. The only backside of this card is that it's vulnerable to MST/Decree.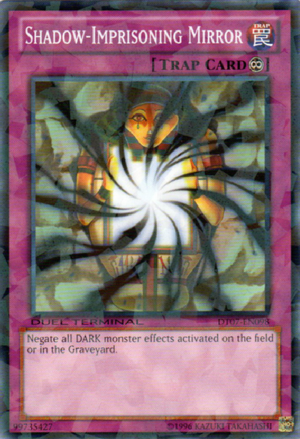 This card worked before when Darkworlds were running rampant now it works vs Evilswarms too, this card stops Ophion from search any Infestation card, it stop Kerykeion from doing quick Ophion (if you chain it to it's effect they will still have to banish an Evilswarm as cost), it stops Thunderbird effect, Bahamut effect, well it stop them in many ways.

If most of your monsters are of the same type then don't forget to add this card: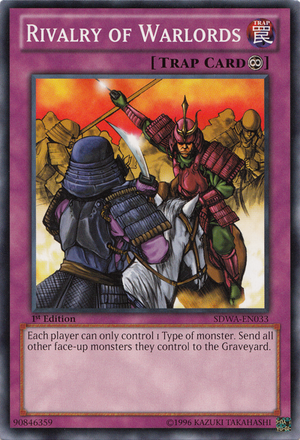 Why to wait until your opponent already have those bosses when you could have stop them from the very start, Rivalry of Warlords works really great vs Evilswarms since every single Evilswarm monster is from a different type than the others, if you have already lost game 1 then don't forget to add this card as it works the best if it's set on the first turn.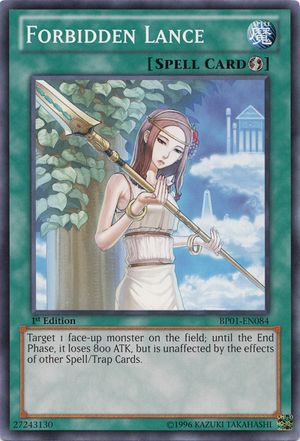 If you are not already maining this card the think again, this card usefulness have raised since Fire Fists were released on Cosmo Blazer but it also works very well vs Evilswarms, as we know it protects from cards like Dark Hole/BTH/Mirror Force but also works on battle, you can use it on the dmg step so even a monster with only 1800 attack can beat Evilswarm Ophion, it's immune to Pandemic since that card cannot be used on the dmg step.

Time ago a friend told me about this card, I was freaked out on how flexible this card could be, every single deck could use it and it had almost no weaknesses, here it is:
This card only work is to beat Ophion, most Evilswarm players use Ophion effect to search for Infestation Pandemic so it's unaffected by cards like Mirror Force/Dark Hole/ D. Prison, etc. that way they get one protection card while having the Lockdown effect, now with this card that "smart" play will turn into a double-edged effect, with this the remaining Xyz material left on Ophion will be detached, Forbidden Lance/Pandemic? they cannot use them since this card is not affecting Ophion but the Xyz Materials, Safe Zone? the same thing, since it's a Quick effect you can use it on your opponent's Battle Phase, detach the last Xyz material from Ophion and summon Gorz/Tragoedia.

So from now on the next time you face Evilswarms it will no longer be a reason to scoop, use this cards wisely and show no mercy.
Edited by lord_ivan, 01 July 2013 - 10:03 PM.